project portfolio:
Tape Application Machine for Small Plastic Parts
HAVE A QUESTION ABOUT
YOUR PROJECT?
We have been designing and building a variety of

tape application machines

over the past 20 years.
A multitude of products and parts today require tape application for either physical attachment, or for masking. Whether it be muntin bars for windows, roof ditch moldings and bodyside claddings for cars and trucks, printed circuit boards before coating, or small plastic parts that need to be attached, Intec has a machine solution for you.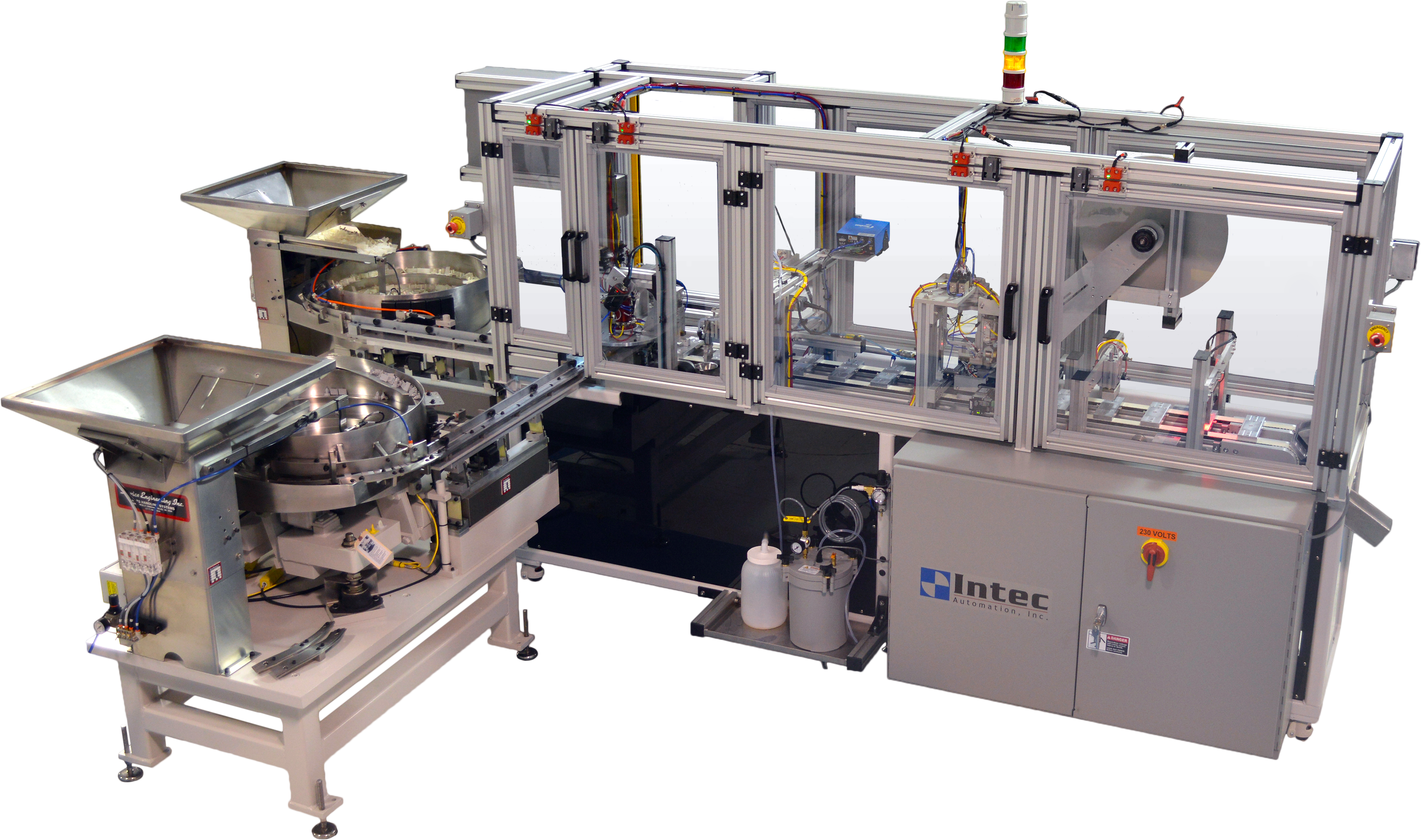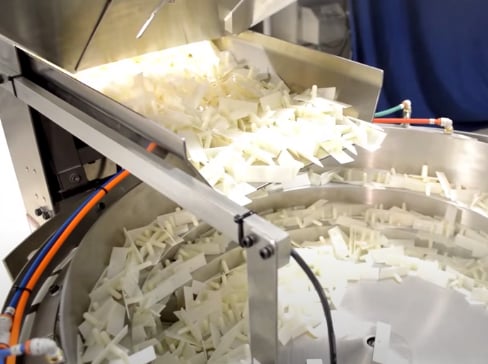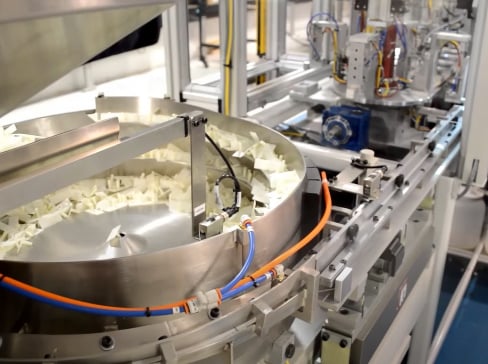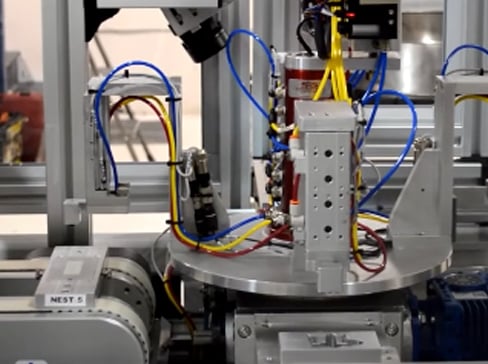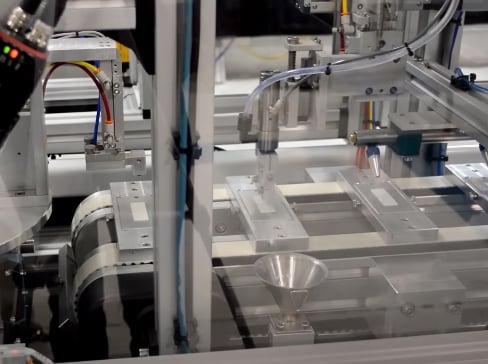 About the Tape Application Machine for Small Plastic Parts
This machine was designed and built for a plastic injection molding company who supplies parts to a variety of industries, including medical, industrial, and automotive. This machine automatically feeds (7) different clips (all with different sizes and geometries) where they subsequently receive promotor, the promoter is dried, a UV sensor inspects promoter presence, tape is dispensed and applied, and finished parts are inspected and offloaded.
SUCCESS!
In addition to engineering the design and control systems, we built and wired the electrical cabinets and fabricated the machine components in-house. Having direct oversight of the project enabled us to complete it in just 26 weeks. Successful factory acceptance testing, installation, and training took place.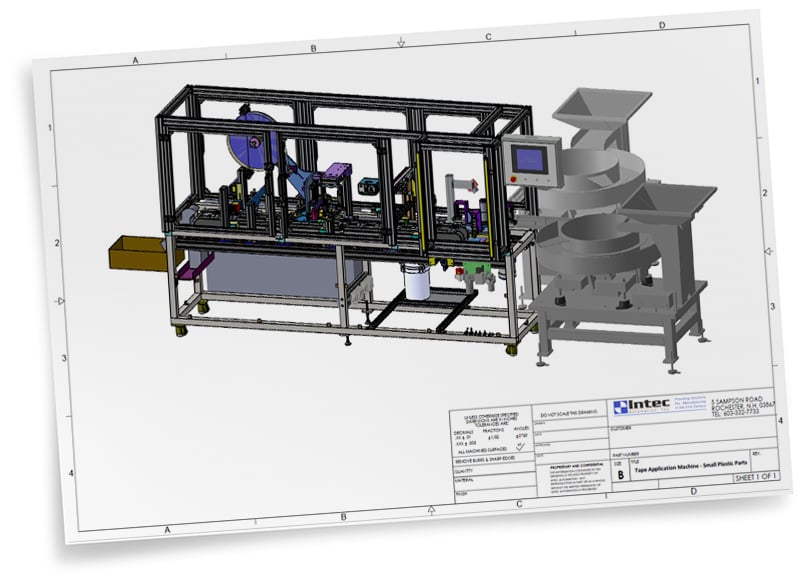 Machine Description and Highlights

(2) Vibratory Bowls with Automatic Feed
(7) Types of Plastic Clips (All with different sizes and geometries)
(5) Different Types of Tape
(2) Types of Promotor
Precision Dispensing
Drying of Promotor
UV Sensing
Camera Vision Inspection for Tape Cut and Placement
30PPM (Parts Per Minute); 2-Seconds Per Part
Heavy Duty Welded Frame with Casters
EWON Remote Access

Capabilities Applied

Clean Sheet Design and Build
Mechanical Engineering and Machine Design
Electrical and controls engineering, panel building, PC and PLC programming
Program management and technical buying
In-house fabrication, assembly, test and debug
Factory acceptance testing, training and installation assistance

Delivery/Turnaround Time

26 weeks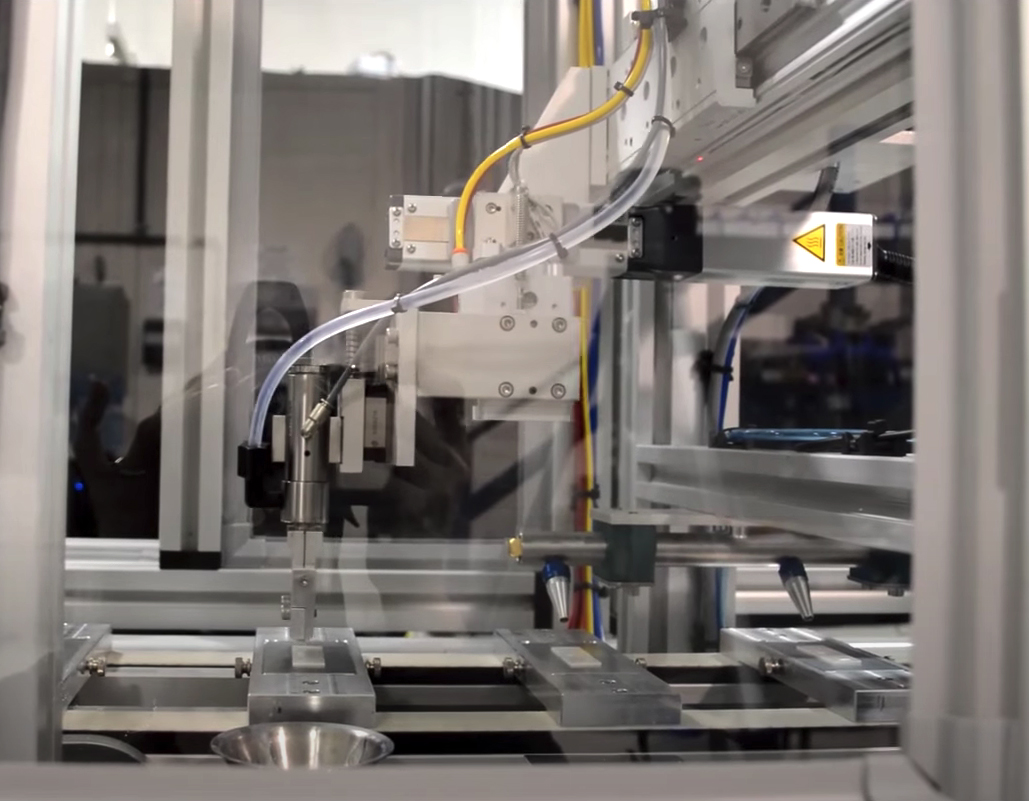 We are ready to make a personal investment in your success
Our automation strategies are unique, game-changing, and deliver the flexibility to adapt to shifting production requirements. We offer value-driven solutions that add intelligence and economy to your operation. Let's talk about what's on your plate and about how we can work together to make your life a little easier.