project portfolio:
CANNULA NEEDLE CRIMP & BEND MACHINE
HAVE A QUESTION ABOUT
YOUR PROJECT?
We specialize in engineering and building innovative, custom automation systems that enable you to

meet your production objectives.
Capable of engineering simple, straight forward and robust solutions that combine mechanical elements with process requirements. Our needle crimp and bend machines showcase one of our many standard and proven design platforms.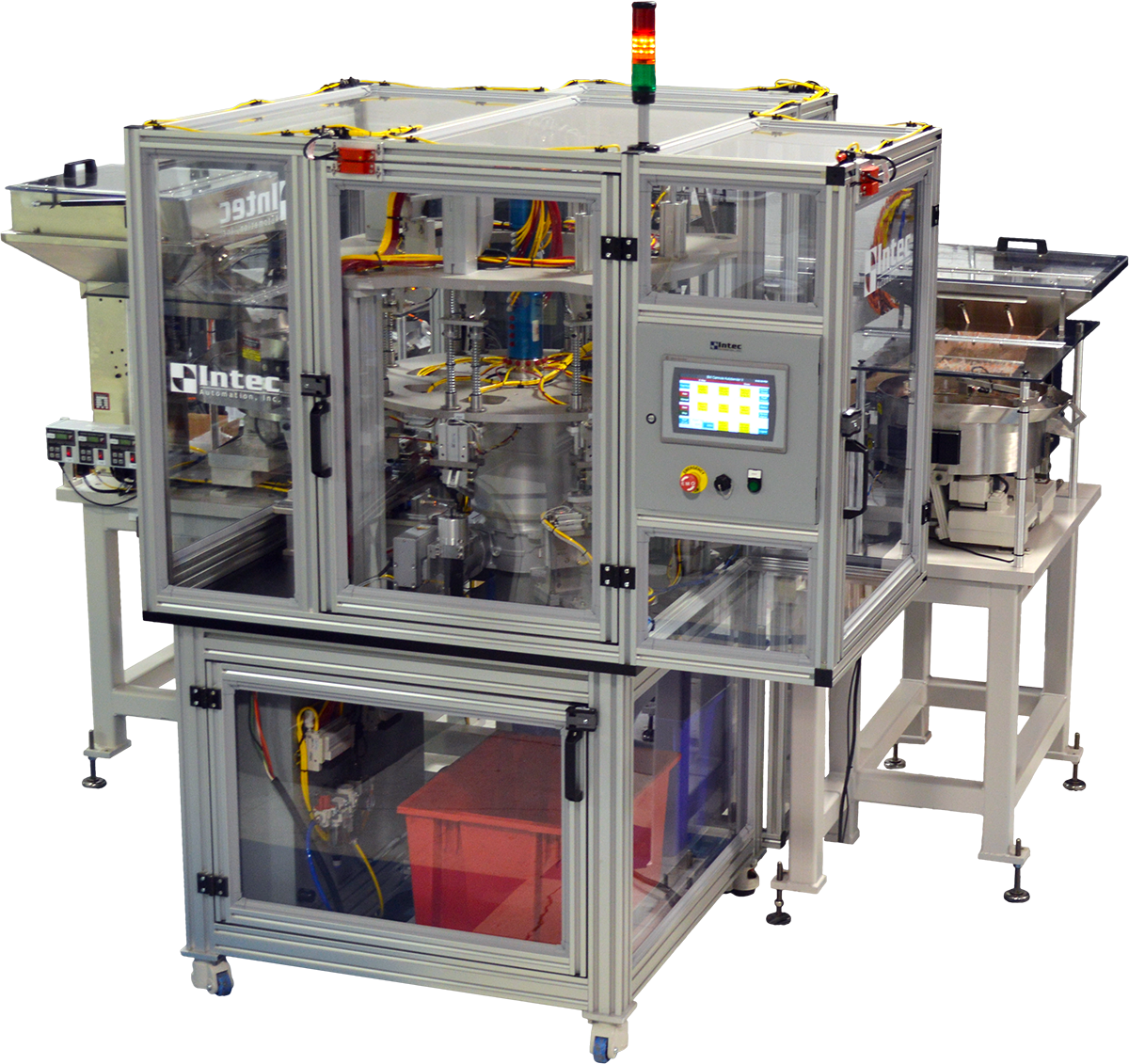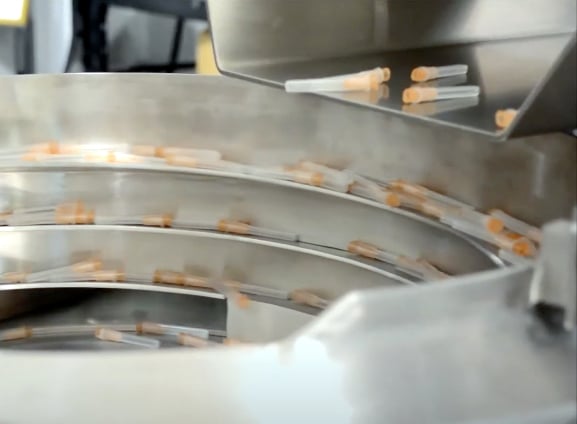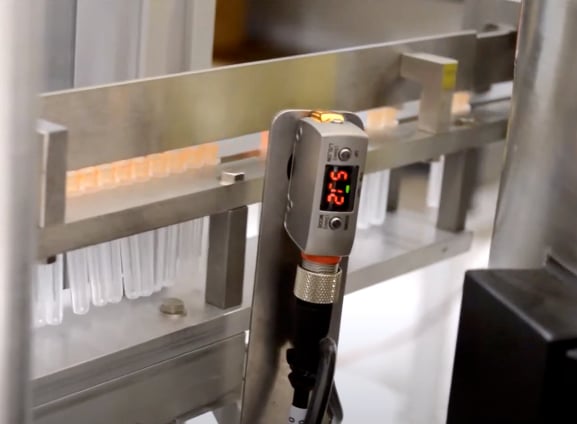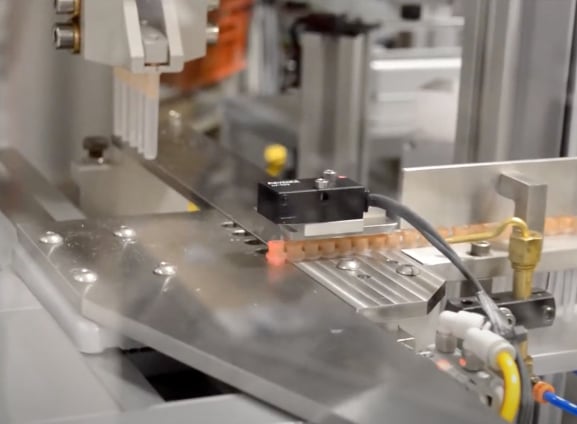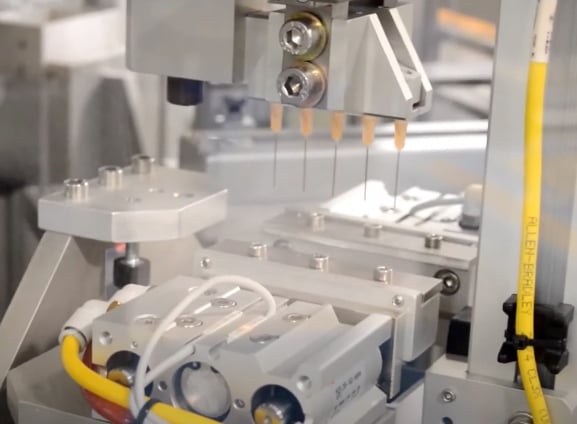 About the Cannula Needle Crimp & Bend Machine
These self-contained systems automatically feed standard sheathed needles into a dual rotary motion platform and perform the required finishing operations of stripping and disposing of the stock sheathing, bending and crimping the needles to a variety of specified configurations, automatically feeding and installing a new sheathing over the finished assembly, inspecting, and offloading the finished product. Vibratory feeding systems and robotic pick-and-place elements feed the components, while our proprietary Rotary Transfer motion platform delivers smooth, high speed product movement throughout the process. An electrical enclosure with a PLC and all of the required electrical components distributes power and controls mechanical function.
SUCCESS!
In addition to engineering the design and control systems, we built and wired the electrical cabinets and fabricated the machine components in-house. Having direct oversight of the project enabled us to complete the project in just 20 weeks. Successful factory acceptance testing, installation, and training took place and now the customer is achieving their ROI, sales, and production goals.
This machine is quickly becoming a standard product line at Intec as it becomes more and more popular in this high demand and growing industry.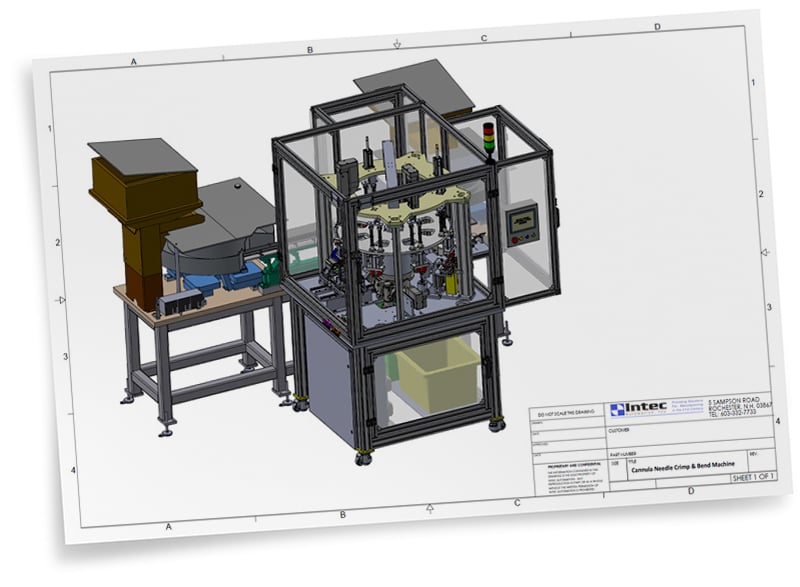 Machine Description and Highlights

Uses Intec's famous "Rotary Transfer" motion platform
Uses a variety of feeding elements like bowls, coin slot escapements, and robotic pick and place
Performs a variety of assembly and finishing operations like sheath removal, needle crimping, needle bending, sheath installation, and a number of inspections along the way
Capabilities Applied

Clean Sheet Design and Build
Mechanical Engineering and Machine Design
Electrical and controls engineering, panel building, and PLC programming
Program management and technical buying
In-house fabrication, assembly, test and debug
Factory acceptance testing, training and installation assistance
Delivery/Turnaround Time

20 weeks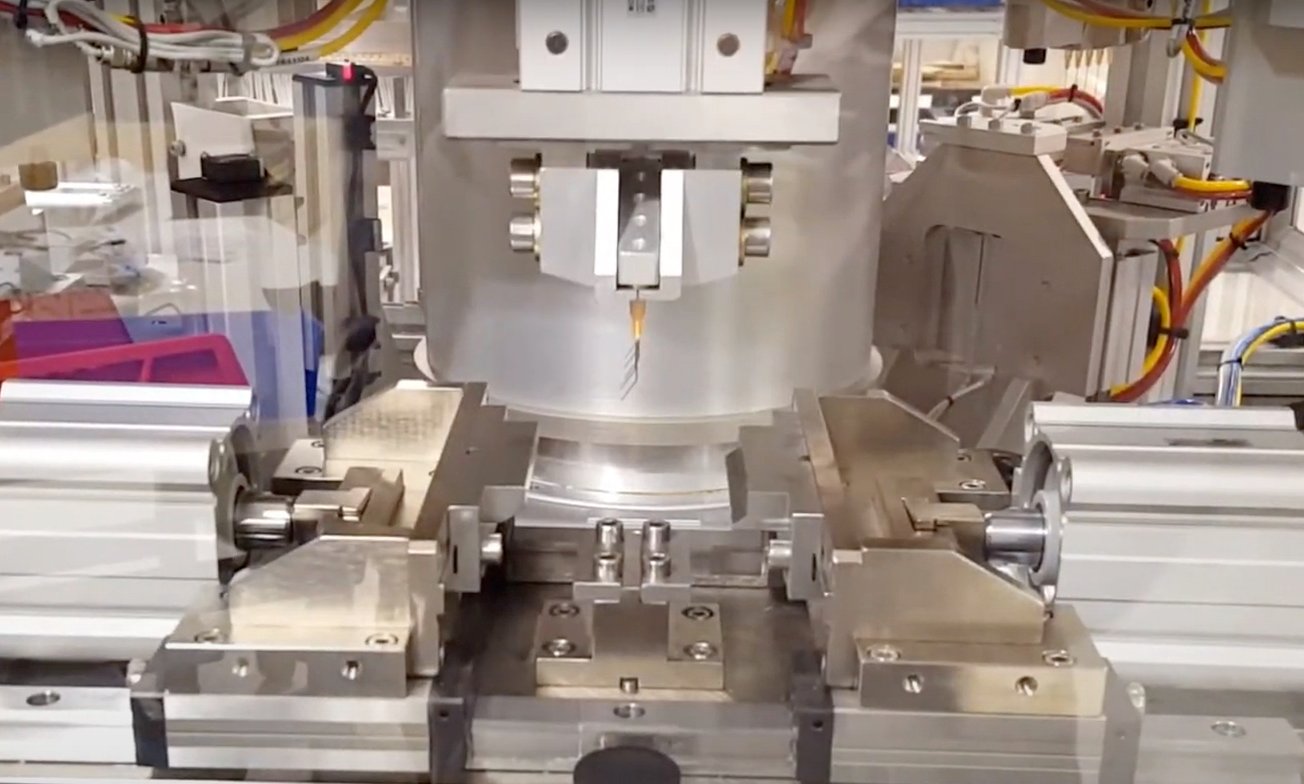 We are ready to make a personal investment in your success
Our automation strategies are unique, game-changing, and deliver the flexibility to adapt to shifting production requirements. We offer value-driven solutions that add intelligence and economy to your operation. Let's talk about what's on your plate and about how we can work together to make your life a little easier.